Save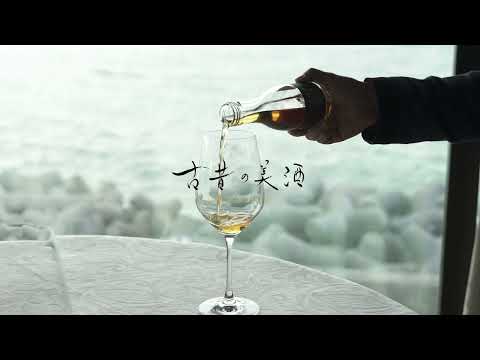 Hyogo Prefectural Selection 27-year Vintage Set (Limited to 500 sets)
Producer: Inami brewery
ID: 129
A sampling set of specialty Hyogo prefecture-brewed sake, known as the birthplace of the perfect sake rice. Sip and see the quality of Hyogo sake brewing.
Description
Taste and compare three bottles of aged sake from the birthplace of the king of sake-rice, Hyogo Prefecture. Featuring notes of almond, fig, honey, and pear compote across a variety of breweries and vintages, this artfully crafted sake is sure to impress. (1995 Aoitsuru / Inami brewery) 60% polished rice, 17% alcohol by volume. Originally stored at a low temperature and aged at natural air temperature. Notes of honey and almond with spreading sweetness. (2006 Shirayuki / Konishi brewery) 65% polished rice, 17% alcohol by volume. Aged in oak wine barrels, featuring sherry-like elements, pear compote and shichimi spiciness. (2010 Tatsuriki / Honda shoten) 65% polished rice 17% alcohol by volume. Uses specialized koji for long-aging times, thanks to which the aging process has highlighted the remarkable sweetness of fresh figs.
Dietary Restrictions
Gluten-free
Vegan
Vegetarian
Pescetarian
Technical Details
Product weight: 1384 gr
Product height: 7 cm
Product width: 21 cm
Product length: 26 cm
DISCLAIMER: Please be aware the common allergens and dietary restrictions listed here are directly translated from the product's packaging and information from the seller. We cannot guarantee the presence or lack of certain allergens/animal products in the products. Please use caution for any personal health concerns when consuming these products at your own risk.
Region
Hyogo Prefectural Selection 27-year Vintage Set (Limited to 500 sets) is produced in Hyogo prefecture.
Producer
Inami brewery
Hyogo Prefecture
Miki is a famous producing region of ""Yamada-Nishiki"" rice suitable for sake brewing. Since its establishment, Inami Sake Brewery has been brewing mellow, delicious sake under the company motto of ""Quality First"" by taking advantage of its favorable location. With its product ""Aoi Tsuru"", the company is steadily following the mainstream as a local sake brewer, blessed with the climate of Miki, brewed in the climate, and based on the overwhelming support of the local community. The trademark ""Aoi Tsuru"" was named by combining the ""Aoi"" (hollyhock) and the ""Tsuru"" (crane), the bird of good luck, from the Matsuo Shrine in Kyoto.