Tailor-Made Tours
Can't find what you're looking for? We can plan a custom-made food experience or itinerary just for you.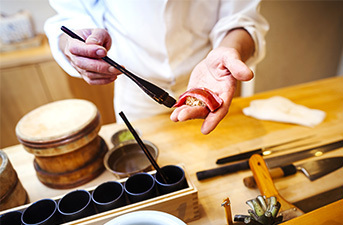 The rest of the world has only recently wised up to the health and ethical benefits of tofu, even though it's been a staple of Asian cuisines for centuries. Made from soy bean curd which is formed into blocks and drained, this ultra-versatile, protein-packed ingredient can feature in anything from miso soup to imitation fried chicken (and it does a darn good job of imitating!).
In Japan, you'll find all kinds of tofu specialists, from zen temple-like restaurants which place it at the center of multi-course traditional shojin ryori meals, to regional eateries which specialize in specific kinds like tofu skin or silky tofu. Once you've tried a few places, you'll be amazed at just how many delicious forms Japanese tofu can take!
Whether you're a vegan in Japan looking for places to accommodate your needs, or just looking for a delicious and nutritious meal, byFood's collection of the best tofu restaurants in Japan has you covered.