Tailor-Made Tours
Can't find what you're looking for? We can plan a custom-made food experience or itinerary just for you.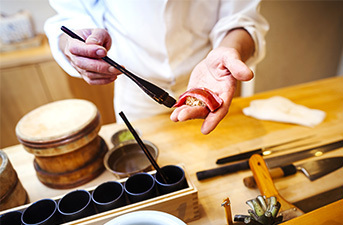 Located in the north sun-soaked Kyushu, Saga Prefecture is a historic haven of international trade and great regional cuisine. Picture terraced rice fields among lush verdant forests, facing out onto azure blue ocean — if that doesn't sound like heaven, then nothing does.
And the food is equally heavenly — the local Saga wagyu beef is among the best varieties in the country, a boast shared by the excellent shellfish which comes into the ports each morning. The seafood cuisine of Saga also offers some bizarre dishes for those who thought they'd tried it all, like mudskipper and squid served still moving on the plate!
Whether you want to try these left-field delicacies, or some more standard fare, we at byFood have collected some of the top restaurants in Saga, representing the best the region has to offer. Reserving your seat at one of these Saga restaurants takes just a few moments!