Filters
Host Donations (high to low)
Newest First
Price (low to high)
Price (high to low)
Rating
Number of Reviews
Tailor-Made Tours
Can't find what you're looking for? We can plan a custom-made food experience or itinerary just for you.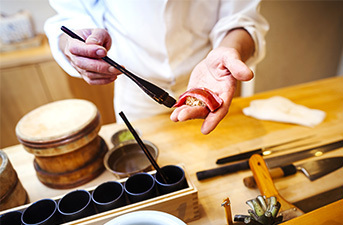 Vegan Dining Experiences in Hiroshima
Vegan restaurants in Japan are gaining traction, but when it comes to visiting Hiroshima it can be daunting.
Trying to decide what vegans can eat, or even finding somewhere with vegan options on the menu can be a challenge despite the rapid growth of Hiroshima. Let us do the hard work for you, because we have a number of vegan dining experiences in Hiroshima to suit your needs! Packed with lots of tofu and vegetables, you can enjoy a delicious Japanese meal that's vegan too. You can experience some of the best vegan Japanese food in the city at amazing local restaurants. For example, have an authentic izakaya dinner complete with a vegan menu, or enjoy a themed dinner in a specialty restaurant with vegan alternatives. Whether it's for an upscale or humble meal, we will take the stress out of planning a vegan dining experience in Hiroshima. Book one of our vegan dining experiences in Hiroshima for an unforgettable plant-based meal on your next visit.