Filters
Host Donations (high to low)
Newest First
Price (low to high)
Price (high to low)
Rating
Number of Reviews
Tailor-Made Tours
Can't find what you're looking for? We can plan a custom-made food experience or itinerary just for you.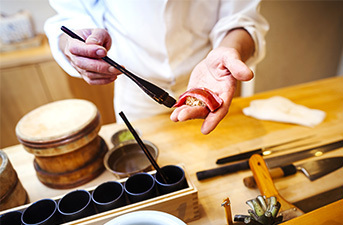 Japanese beer brands need no introduction — Asahi, Sapporo, Kirin, Suntory. These famous Japanese beer companies have been household names around the world for decades, thanks to their reputation for crisp, clean flavors and unbeatable quality. You might think you have Japanese beer all figured out if you've tried these premium beers back home.
Once you're in Japan itself, however, there's so much more to discover, so it'd be a shame to just stick with the classics. Each of the big Japanese beer brands sell dozens of varieties, while hundreds of smalltime craft breweries in Japan jostle for position in the chic bars and beer gardens of the city centers. At times, the choice on offer is too much to wrap your head around, which is where these beer tastings in Japan come in.
If you're wondering where the best places to try Japanese beer are, it helps to put yourself in the hands of an expert. With a Japanese beer tasting experience, you'll get the lowdown on the history and richness of the drinking culture of Japan, while enjoying enough samples to get anyone pleasantly rosy-cheeked!