Filters
Host Donations (high to low)
Newest First
Price (low to high)
Price (high to low)
Rating
Number of Reviews
Tailor-Made Tours
Can't find what you're looking for? We can plan a custom-made food experience or itinerary just for you.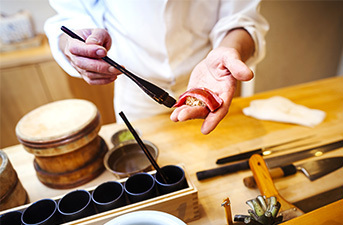 Whisky Tastings in Kyoto
While Kyoto is known as more of a Japanese sake-producing region, the prefecture offers some delicious whisky tasting experiences. Sophisticated Kyoto has educational whisky tastings with insightful experts who can inform you about the tradition of whisky brewing in Japan, take you along on whisky distillery tours, and advise you about the best whiskies in the world. As you swish the amber liquid and swig from your glasses, you'll release the woodsy, oaky, or nutty aromas of fine Japanese whiskies, which are known worldwide for their superior quality. These whisky tastings in Kyoto will introduce you to flavors that burst in your palate, and scents that spread warmth from your mouth and nose down to your belly. Both whisky novices and experts will find something new during these Kyoto whisky tastings. You may discover your new favorite brand of whisky, or learn how to properly taste whisky and what qualities to look for. After learning from whisky experts, you'll come away from the experience with a better grasp on what makes Japanese whisky so internationally beloved.