Filters
Host Donations (high to low)
Newest First
Price (low to high)
Price (high to low)
Rating
Number of Reviews
Tailor-Made Tours
Can't find what you're looking for? We can plan a custom-made food experience or itinerary just for you.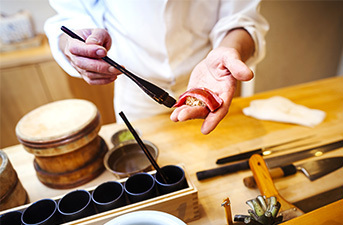 Vegan Tastings in Hiroshima
Our vegan tastings in Hiroshima are an awesome way to get to know local vegan products. Hiroshima has diverse and delicious products like teas and miso that you don't want to miss out on if you are vegan! There are plenty of vegan tastings in Hiroshima where you can sample all sorts of delicious soups, sauces, and drinks across many different plant-based experiences. Tasting experiences can be a great way to learn a lot about a product with the help of an expert, so you can become the next master of vegan beverages in Hiroshima! You can learn about soy sauce or Japanese tea, tasting as you get to know the products and discover how they're made. Plus, their ingredients will be entirely plant-based, of course! Join one of vegan tastings in Hiroshima and really uncover the flavors of Hiroshima with a vegan twist.