Filters
Host Donations (high to low)
Newest First
Price (low to high)
Price (high to low)
Rating
Number of Reviews
Tailor-Made Tours
Can't find what you're looking for? We can plan a custom-made food experience or itinerary just for you.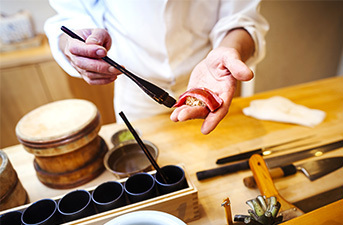 Whisky Tastings in Osaka
Love whisky? Join a whisky tasting in Osaka and learn a thing or two from the experts as you inhale the nutty, spicy, warm aromas of Japanese whisky. Visiting whisky distilleries in Osaka and tasting a variety of different whisky brands and styles will open up your palate to all the possibilities. The Japanese makers of this distilled spirit have become more and more popular abroad, with growing acclaim for producers like Suntory's Yamazaki, Hakushu, and Chita; Nikka's Yoichi and Miyagikyo; and small-batch producers like Chichibu and White Oak. Get into the spirit (literally) during these Japanese whisky tastings in Osaka! With insights from the experts, you'll come away more knowledgeable about Japanese whisky and more aware of your own personal preferences. So let's get into some whisky business, browse Osaka whisky tastings right here on byFood.