Filters
Host Donations (high to low)
Newest First
Price (low to high)
Price (high to low)
Rating
Number of Reviews
Tailor-Made Tours
Can't find what you're looking for? We can plan a custom-made food experience or itinerary just for you.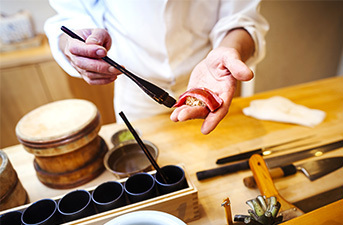 Vegan Tastings in Osaka
Vegan options in Osaka are beginning to really emerge, but for some people who don't know where to look, it can be quite difficult being able to find the flavors of Osaka that are vegan-friendly. Let us take you along to discover the capital of Kansai during one of our vegan tastings in Osaka! Sampling a range of vegan alcoholic beverages, teas, and broths, there are a variety of options that you can taste to really get to know favorite Kansai-style flavors. Check out our vegan tastings in Osaka here to become the next expert in Japanese tea such as matcha, or whatever plant-based drink might take your fancy!