Filters
Host Donations (high to low)
Newest First
Price (low to high)
Price (high to low)
Rating
Number of Reviews
Tailor-Made Tours
Can't find what you're looking for? We can plan a custom-made food experience or itinerary just for you.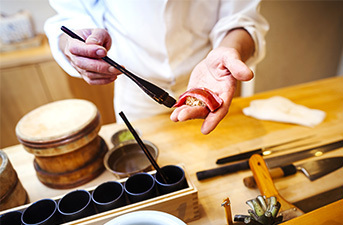 Vegan Tastings in Tokyo
The accessibility of vegan food in Japan is certainly increasing, but if you're vegan in Tokyo you can often feel overwhelmed and limited by the things that you can try. Of course, the best part of visiting Japan includes being able to taste the incredible flavors of food and beverages throughout the country, but if you're vegan there's no need to miss out! If you're a vegan visiting Tokyo, you can explore some of the city's amazing vegan-friendly flavors by joining one of our vegan tastings in Tokyo. Our vegan tastings in Tokyo can range from tasting tours of vegan drinks at a mixology course, to in-depth sampling experiences focusing on typical Japanese flavors like miso or Japanese tea. Be surprised by plant-based power and check out vegan tastings in Tokyo here.