Filters
Host Donations (high to low)
Newest First
Price (low to high)
Price (high to low)
Rating
Number of Reviews
Tailor-Made Tours
Can't find what you're looking for? We can plan a custom-made food experience or itinerary just for you.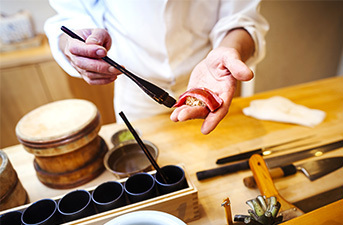 To an outsider, the dining culture of Japan might seem overly austere, but that's far from the case. Really, the restaurateurs of Japan are some of the most friendly and welcoming on earth, and there are plenty of places to enjoy a relaxing traditional Japanese meal without getting dressed up to the nines.
Leisurely meals in laidback izakaya gastropubs; seafood rice bowls at local-favorite eateries; outdoor dinners on warm terraces in summer. With byFood's range of casual dining experiences in Japan, you can enjoy some great Japanese food and drinks in a social atmosphere that'll leave you feeling like just another local.
If you've ever felt intimidated by the idea of stepping into a Michelin-starred Japanese restaurant where not a single person speaks your language, then these fun and accessible casual dining experiences are the ones for you. They'll allow you to cut out the stress and focus on making some fantastic memories instead.