Filters
Host Donations (high to low)
Newest First
Price (low to high)
Price (high to low)
Rating
Number of Reviews
Tailor-Made Tours
Can't find what you're looking for? We can plan a custom-made food experience or itinerary just for you.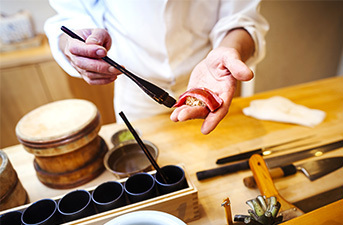 Ramen Food Tours in Tokyo
Everyone's favorite Japanese dish, ramen is a filling and delicious Japanese food with dozens of different regional versions. On your trip to Tokyo, you'll be able to try ramen varieties from all over Japan, as well as the classic Tokyo shoyu (soy sauce) ramen. You can indulge in the rich and hearty tonkotsu ramen, light shio (salt) ramen, Sapporo miso ramen, and more! Japan's capital is one of the few places where you can try regional cuisines from across Japan. So a ramen food tour in Tokyo will showcase some of the best ramen, not only in Tokyo, but in Japan. With your knowledgeable food tour guide, you will explore some of the best ramen that the city has to offer during these Tokyo ramen tours! You can even find vegetarian and vegan ramen tours in Tokyo. Explore Tokyo on foot while indulging in delicious noodles, chashu pork, and complex broths!