Filters
Host Donations (high to low)
Newest First
Price (low to high)
Price (high to low)
Rating
Number of Reviews
Bar Hopping in Downtown Kyoto
Kansai region residents will guide you through the streets of Kyoto, sharing the city's rich and beautiful history and culture. Drinking alongside the locals, you can experience Japan in a way most tourists can only dream of.
(5)
Tailor-Made Tours
Can't find what you're looking for? We can plan a custom-made food experience or itinerary just for you.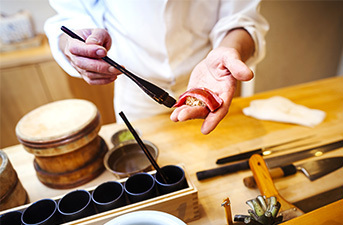 Kyoto Bar Hopping
Experience local nightlife in Kyoto at its best! Join a Kyoto bar hopping tour to experience Japanese drinking culture from a local's perspective as you mix it up visiting several different drinking establishments in one night. Head off through the streets of Kyoto to discover the tiniest taverns hidden down secret back streets, or explore the best Japanese whisky bars upstairs in Pontocho's alley ways. Drink up as you go Kyoto bar hopping while eating some of the best local food in Kyoto at night. Explore local izakayas with traditional tatami mat flooring and tables filled with delicious Japanese homestyle dishes. See a different side of the city as you meet new friends and uncover the coolest bars in Kyoto, best known only by locals. Let the neon lights downtown flicker all night long as drinks keep on flowing! Taste regional sake flavors, locally-brewed craft beer, new-age cocktails or regional wines. When bar hopping in Kyoto, there is something for everyone!