Filters
Host Donations (high to low)
Newest First
Price (low to high)
Price (high to low)
Rating
Number of Reviews
Tailor-Made Tours
Can't find what you're looking for? We can plan a custom-made food experience or itinerary just for you.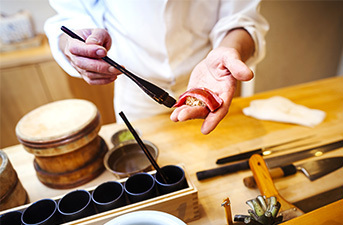 Japan is a drinker's paradise. Between gulping down glasses of some of the best beer, sake and whisky in the world, and discovering strange new drinks you'd never even heard of before, there's something to suit every kind of drinker out there. Bar hopping in Japan is a real boozy voyage of discovery.
The variety in alcohol is matched by the insane range of bars. In every major Japanese city you'll find small retro standing bars from the 60s where salarymen gather for their post-shift pints, awesome craft beer bars which showcase the best of the contemporary Japanese beer scene, and refined watering holes where you can sample glass after glass of premium nihonshu delights.
You could spend a whole year hopping between all of the bars in Tokyo alone, and never go to the same place twice! If you don't quite have that much time to spare, why not hop on a bar hopping tour in Japan to unlock the best hidden secrets these city streets have to offer?
Whether you're looking for a chill evening soaking up the culture, or a wild night out to remember, the nightlife in Japan offers plenty to fit the bill.
Find More from Japan