Filters
Host Donations (high to low)
Newest First
Price (low to high)
Price (high to low)
Rating
Number of Reviews
Tailor-Made Tours
Can't find what you're looking for? We can plan a custom-made food experience or itinerary just for you.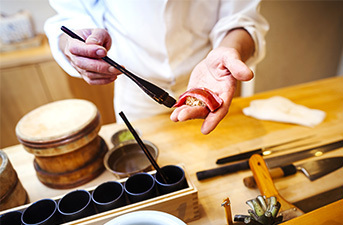 Halal Dining Experiences in Osaka
A bustling city like Osaka certainly has halal dining options strewn throughout the city, but hunting for them can be difficult if you don't quite know where to find them. Don't take on the challenge on your own, we're here to help! There are plenty of Muslim-friendly restaurants hosting awesome halal dining experiences in Osaka, meaning that you don't have to miss out on Kansai cuisine if you prefer halal food. Enjoy the best of Osaka's mouthwatering local cuisine that's not only delicious but halal too!
Sizzling okonomiyaki made with halal meat? Sounds good! What about halal wagyu grilled perfectly on a hot teppanyaki? Yes, please! So don't hold back you're in Osaka, Japan's foodie capital! If you love Japanese food, check our halal dining experiences in Osaka to book a memorable meal in Osaka without the stress of ensuring halal ingredients! Our restaurant partners can accommodate for halal dietary requirements, so jump in and browse our halal dining experiences in Osaka here on byFood.