Tailor-Made Tours
Can't find what you're looking for? We can plan a custom-made food experience or itinerary just for you.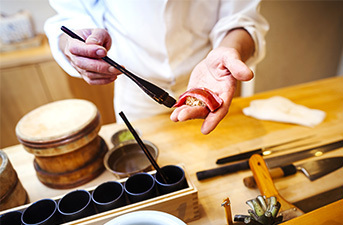 Tokyo's neighbor to the north isn't one of Japan's most famous prefectures, but as one of the most accessible, it has plenty to offer any intrepid day-trippers who make their way up there. Far more wide and open than the big city down south, you can finally have some room to breathe in Saitama, where the concrete jungle gives way to rolling hills and sprawling tea farms.
There are plenty of good reasons for foodies to head up this way too. The Japanese unagi eel and sweetfish caught in the rivers here are some of the most delicious in the country, while the sweets of Kawagoe City's Candy Alley offers a sugary blast from the past for those with a craving for all things sweet. With byFood's list of Saitama restaurants, you'll be able to book spot at one of the area's best eateries in no time!