Tailor-Made Tours
Can't find what you're looking for? We can plan a custom-made food experience or itinerary just for you.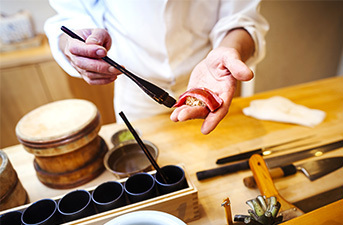 Mochi is one of those ingredients you've probably only heard of if you've visited Japan. This crushed rice paste is used to make everything from traditional wagashi sweets for tea ceremonies, to dango dumpling skewers — favorite sweet treats come festival time. The sticky and indulgent texture is difficult to describe, you really just have to try it for yourself!
If you want to discover this obscure-yet-addictive Japanese ingredient, these fantastic mochi restaurants in Japan offer a delicious opportunity. With a range of traditional desserts to choose from, you're sure to find a new favorite. Some serve grilled mochi basted with soy sauce, other mochi sweets packed with red bean paste, or even deep fried mochi dumplings!
Once you've picked the one for you, byFood's restaurant reservation service lets you secure a seat with just a few simple clicks. After that, you're all set to indulge in a Japanese mochi feast that'll leave you craving these unique rice cake treats for years to come.