Tailor-Made Tours
Can't find what you're looking for? We can plan a custom-made food experience or itinerary just for you.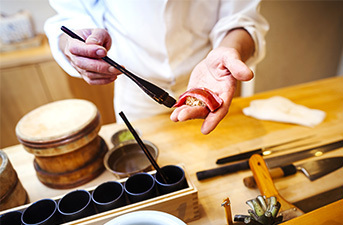 The origins of this Japanese street food favorite trace back to 1935, when an Osaka street vendor whipped up the very first batch of Japanese octopus batter balls topped with bonito flakes, dried seaweed, mayo, and a special takoyaki sauce. If that sounds decadent, wait until you taste it!
If you're lucky enough to watch them being made, you'll marvel at the chopstick skills of the chef, who has to flip each ball in the indented pan individually to get the perfect shape. If you think you've got what it takes to pull it off, why not give a takoyaki cooking class a go while you're in Japan?
But you have to get a taste of some first. Take a look through byFood's selection of the best takoyaki restaurants in Japan to find a great street food eatery near you!