Seat Reservation
TOKYO
WARASHIBE GYOZA
Gyoza fans will go crazy for the plethora of styles on offer here, especially the cheese fondue gyoza platter.
Tailor-Made Tours
Can't find what you're looking for? We can plan a custom-made food experience or itinerary just for you.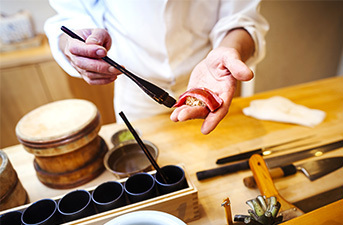 Gyoza and beer are a match made in heaven! These perfectly-pleated, meat-packed dumplings seem specially made to go down a treat with a cold glass of Asahi, whether deep-fried, boiled, or steamed. Even if you're not a beer drinker, you'll still love wolfing down a big plate of these incredibly addictive packages of umami.
You'll often find the best gyoza served in Japanese izakaya gastropubs, or as sides in ramen restaurants. Although the standard recipe calls for minced pork and green onions, some modern takes switch of supplement these out in favor of inventive ingredients like tofu, beef, or copious amounts of cheese!
We at byFood have collected together some of the absolute best dumpling restaurants in Japan to munch on this savory snack, so take a look through our listings to find a top gyoza restaurant near you. Reserving your table at one of these dumpling hotspots is super simple — you'll be well on your way to an evening of delectable gyoza dining in no time!