Tailor-Made Tours
Can't find what you're looking for? We can plan a custom-made food experience or itinerary just for you.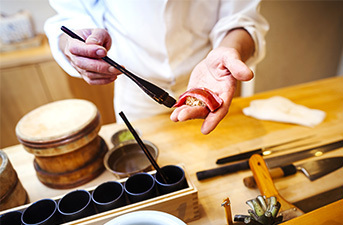 Hot pot is one of the most fun and social dining styles in the world, and Japanese sukiyaki hot pot is arguably its most delicious form! It consists of meat, vegetables, tofu, and noodles simmered in a shallow pot filled with a special sauce seasoned with sake, mirin, and soy.
For centuries, this has been a special celebration dish in Japan, so some restaurants will really go all out and get the best meat on the market to put in their dishes — even the most expensive wagyu beef! But don't panic, there's a Japanese sukiyaki restaurant to fit any budget.
Whether you want to sit in a tatami room with your own private chef working the iron kettle, or indulge in an all-you-can-eat budget banquet, byFood's collection of the best sukiyaki restaurants in Japan has something for you.