Tailor-Made Tours
Can't find what you're looking for? We can plan a custom-made food experience or itinerary just for you.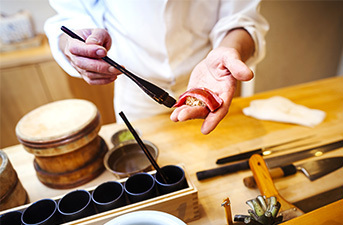 Yakisoba stir-fried noodles are a street food staple which have spread all throughout Japanese dining culture — from the fanciest teppanyaki grill restaurants of Tokyo to the most humble standing bars in the countryside. Typically you'll find the dish made with Chinese-style noodles tossed with mixed vegetables, and stirred through with a rich semi-sweet sauce.
As you can probably guess, this dish is a fantastic accompaniment for a drink or two, so it's often enjoyed in izakaya gastropubs. Choose the right kind of place, and you might even get to watch the chef whip it up of a griddle pan grill right in front of you!
Among byFood's range of the best yakisoba restaurants in Japan, you'll find some of the top noodle joints for trying this iconic dish. Whether you want a high-end dinner or casual lunch, landing your seat is super simple — all it takes is just a few simple clicks to place a reservation!