Tailor-Made Tours
Can't find what you're looking for? We can plan a custom-made food experience or itinerary just for you.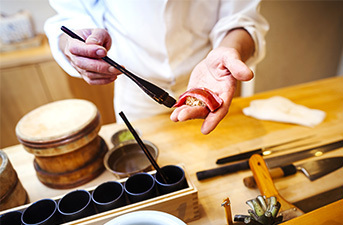 As far as social Japanese dining goes, you'd struggle to find a more fun group meal than shabu shabu hot pot. A Japanese remix of the classic Chinese style, this dish consists of thin-cut meats, heaps of fresh vegetable, and blocks of silky tofu all cooked right at your table in a tasty simmering broth. It's perfect as a winter warmer dish, or just as a delicious treat year-round.
Variety is the name of the game, with many places offering all-you-can-eat deals with dozens of ingredients, and broths ranging from the standard golden dashi to spicy kimchi and curry. And the variety of sauces — soy, sesame, ponzu, and more — mean that no two bites need taste the same.
This is a meal to suit any budget. Whether you want to load up on protein and beer to prepare for a big night out, or treat yourself to a stylish tatami-mat meal with a personal chef, there's a shabu shabu restaurant in Japan for you. Reserve a seat at one of these shabu shabu restaurants in Japan and you're guaranteed to leave satisfied.