Tailor-Made Tours
Can't find what you're looking for? We can plan a custom-made food experience or itinerary just for you.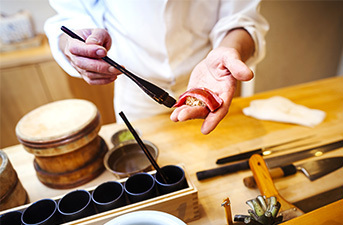 Yakiniku grilling is about as Japanese a meal as you can get, but it actually has its roots in Korea. Nonetheless, it fits in perfectly with the typical Japanese dining style: fun, social, and packed full of delicious umami goodness. At a Japanese yakiniku restaurant, you'll be served plates of various cuts of meat, which you then grill right at your table.
The cuisine can be as fancy or casual as you want, and byFood's range of delicious yakiniku restaurants runs across the whole range! If you want to gorge yourself on an all-you-can-eat deal, working through all the items on the menu, there's a yakiniku restaurant for you. Of if you'd prefer a more refined affair, where premium cuts of A5 wagyu beef are cooked up fro you by a personal chef, there's an option for you too.
Booking a table couldn't be easier — with our system, you'll have your spot reserved in just a few minutes. So grab your tongs, get your grill master's hat on, and get to work!